Weight tracking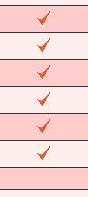 I've been walking for my exercise for the last week. It feels a bit like cheating, compared to the exertion I put into bike riding. If the weather holds good as it has been, I'll ride again. I have less than four weeks to finish, and that rebate will be mine!
On the
Finally!
side of life, I'm back under 230 again, at least briefly. Ever since late summer, probably about the time that I was rolled off of CADE, I've been riding a pound or two above 230, sometimes as high at 233. (Keep in mind that I'm 6'1" or 6'2", depending on which shoes I'm wearing. Would anyone like to provide a link to reasonable height/weight charts?)
In spite of the exercise, my weight stayed above 230. It was getting insanely frustrating! But this morning I saw 229.5, which I take as a sign of encouragement.