Too many Griddlers
Last weekend
Vicki
challenged me to make a showing on the list of
Griddlers
solvers
for the week. We had been talking about how easy it should be for a new member of the community to make a showing on this list because there are a fair number of very quick-n-easy puzzles available, and we realized that I had not solved most of those puzzles yet.
So I took a shot at it. Within a few hours I had finished more than 200 puzzles, placing me near the end of the list. First place looked like a lot of work, because
eloring
, the first place Griddler, had 764 puzzles. However, the "best solvers of last week" list seems to show a sliding window of exactly 168 hours, and people who don't continue to solve more puzzles can be seen to slide down the list as their conquests slip more than seven days into the past.
So I kept plugging away, reaching a total of 465 puzzles in the last seven days. Here's the result: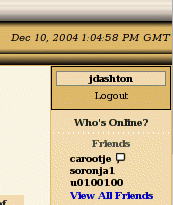 [I'm sorry that it's not all in one screen-shot, but the timestamp and weekly list are too far from each other to fit on one screen. Trust me, these pictures were taken from a single reload of my browser.]